Skunk, Panda are Sleeping, but Skunk released a stink of the pression. Skunk laughs nervously because of the stink wound, Causing Panda to wake up. In a different situation, Skunk cant hold in the pression, Skunk releases it and it propels him into the air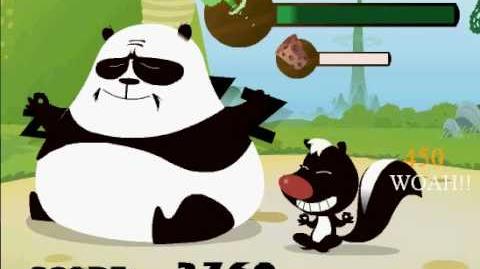 Panda: And how was the baby, Skunk?
Skunk: Oh, just fine. I have a little trouble with Rabbit, but the baby was an angel. He was no trouble at all.