The Art of Patience - When Panda tests Skunk with the "box in paw" trick (Skunk has to snatch a pebble out of Panda's paw before he closes it), Skunk gets frustrated and storms off, almost walking into a net trap laid by Baboon and his ninja monkeys. Unfortunately Fox is caught. But she doesn't lose her cool. In facing down Baboon she teaches Skunk that patience and cunning can be more effective than speed and strength.
Skunk: Yay!
Baby Elephant: *giggle, laugh* Ha ha ha!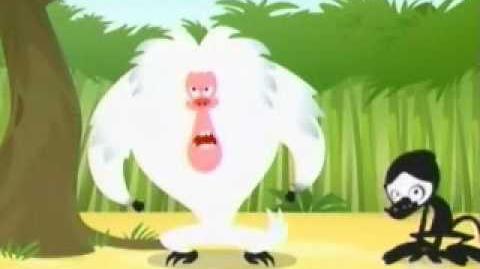 Ad blocker interference detected!
Wikia is a free-to-use site that makes money from advertising. We have a modified experience for viewers using ad blockers

Wikia is not accessible if you've made further modifications. Remove the custom ad blocker rule(s) and the page will load as expected.