Toad is the sub boss of the Dark Animals Corps and second-in-command forerunner of Batareo's D.A.C activities around the Valley on the Nobody Land in Season 2.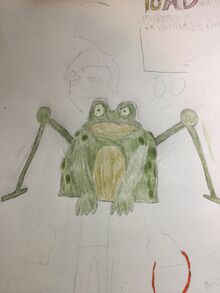 Personality
Edit
Toad has an upper class whenever he become the emperor of the Marsh land and the Nobody Land,which he subsequently hated the most.
Ad blocker interference detected!
Wikia is a free-to-use site that makes money from advertising. We have a modified experience for viewers using ad blockers

Wikia is not accessible if you've made further modifications. Remove the custom ad blocker rule(s) and the page will load as expected.